WOMEN ECONOMIC EMPOWERMENT
SWID empowers grassroots women economically through the Revolving Loan Fund. This fund was started in 2004 by the women themselves whereby women do save and borrow the money amongst themselves at a 2% interest rate. women do access loans to; purchase land, construct habitable shelter, startup or boost income generating activities and invest in profitable agriculture. The fund has benefited over 200 women.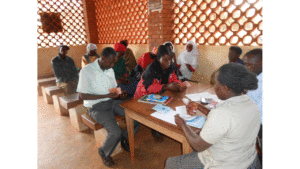 Grassroots Save for Land, Housing and Agriculture.
2. SWID empowers grassroot women in different skill sets like value addition , livestock farming , agriculture for job opportunities and improve on their living standards.