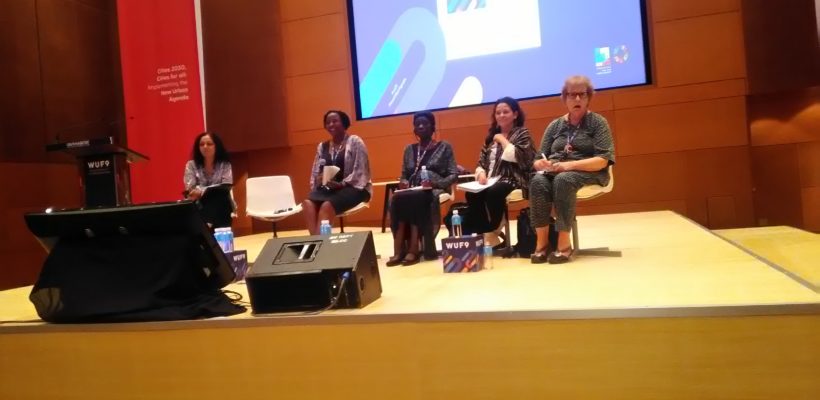 Director Joyce presents a paper in Malaysia on Best Practices of Grassroots women
Kuala Lumpur Convention Center (KLCC), Malaysia 02-07-2018 / 02-13-2018.
The Ninth Session of the World Urban Forum was the first session to focus on the implementation of the New Urban Agenda adopted in Habitat III. WUF9 was instrumental to substantively feed into the inputs for the first report of the implementation of the New Urban Agenda.
Director Joyce presented a paper on the best Practices of Grassroots on how they can acquire land and security of tenure, land titles. This in line with the New Urban Agenda is to help the grassroot women acquire land by 2030. "We are delighted that SWID is one the grassroot organisations that have participated right from validation, adoption, and implementation of the new urban agenda as well as localizing it in our communities", said Director Rosemary Nangobi.