Grassroot woman showcasing her cassava value added products.
AGRASSROOT WOMAN SMALL HOLDER FARMER NOW PARTICIPATING IN TRADE, VALUE CHAIN AND VALUE ADDITION.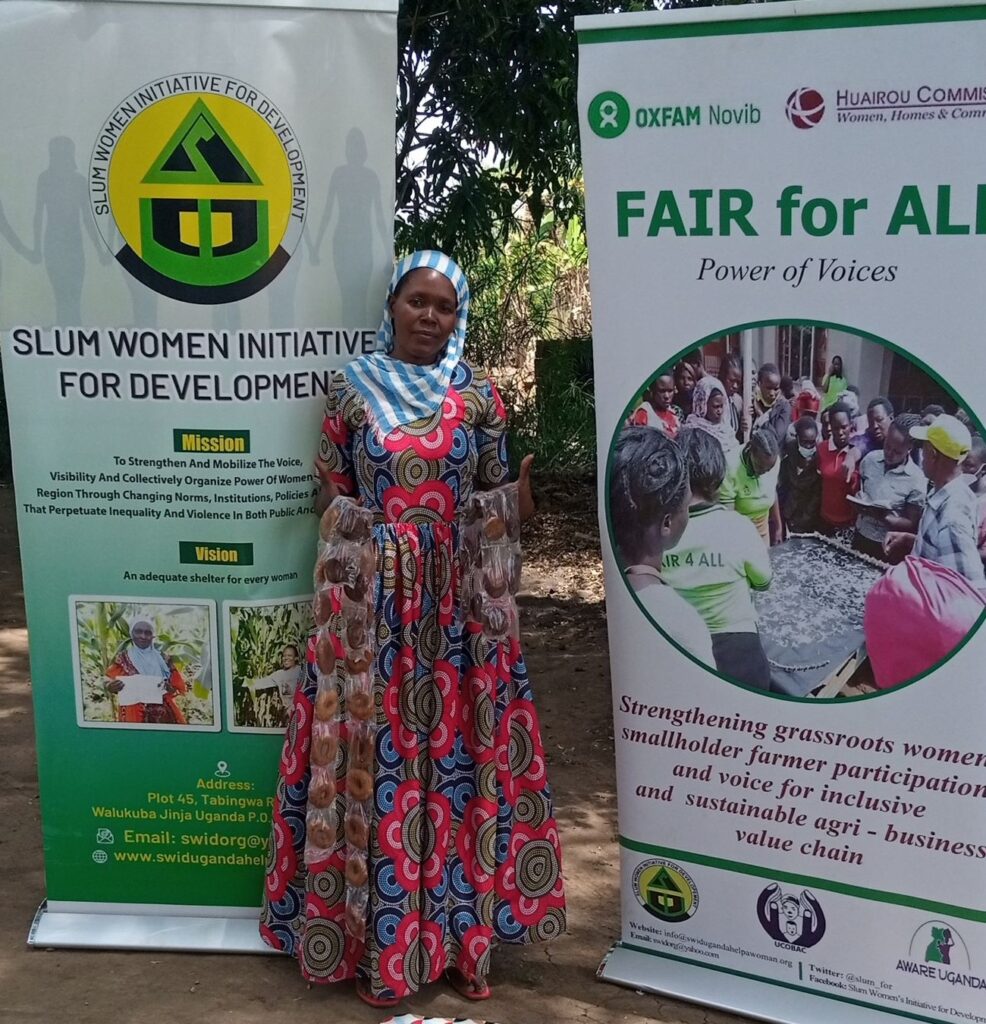 Nangobi Jovia From Kaliro District, Nansololo subcounty Kyisa Kyamukama farmers group.
Am a small holder farmer appreciating SWID and the sponsors for the awareness and knowledge about cassava value addition and trade. Today I grow cassava with my group members harvest it well, dry it through the methods SWID taught us then make high quality cassava flour from it after I make pancakes, donuts and bagiyas for sell. This has improved my standards of living; I have started employing some youth not going to school to sell. Am so happy my life has changed, that of my family and group members. An longer selling my cassava from my garden at a very cheap price, I was always cheated but that has changed.