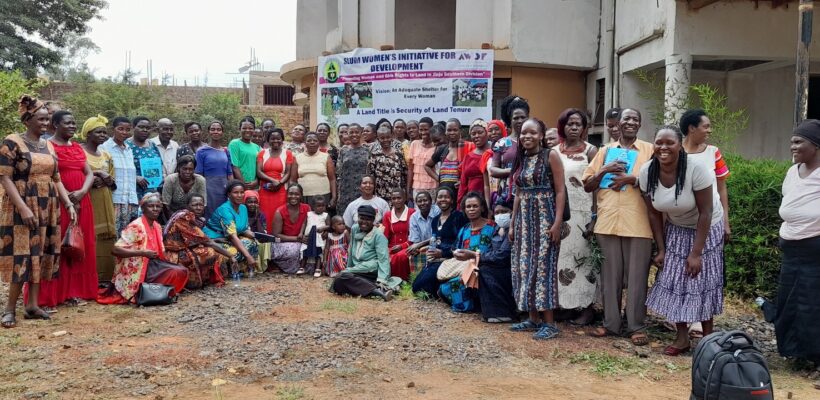 Promoting Women and Girls rights to land in jinja southern Division Jinja city.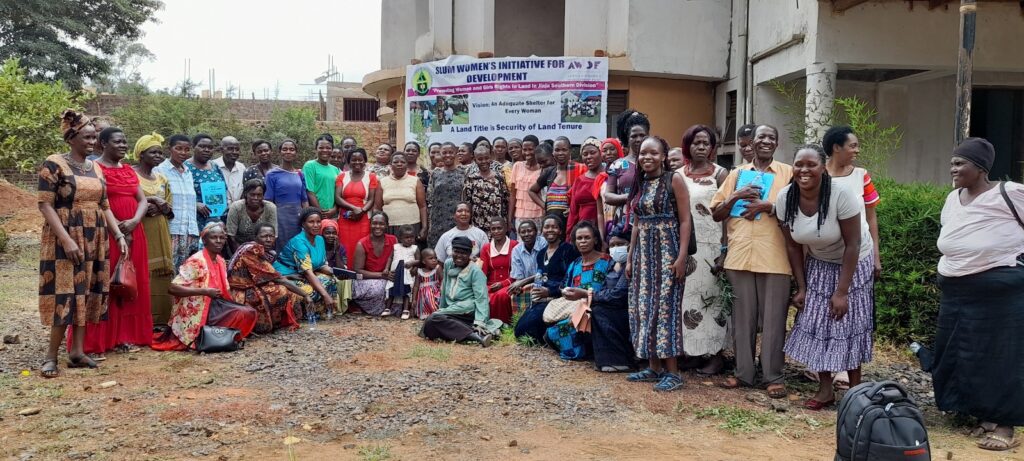 Empowering women to own land in Jinja City.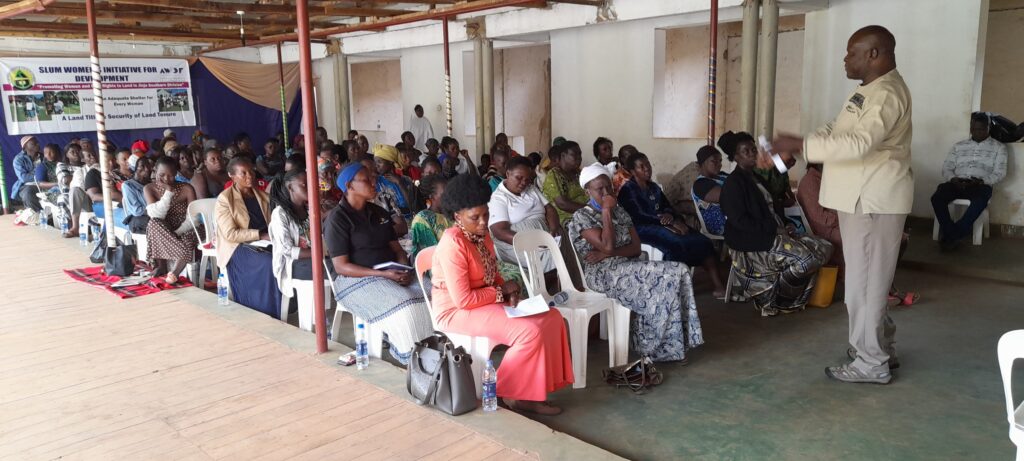 Slum Women's Initiative for Development acknowledges grant support from African Women's Development Fund (AWDF ) towards implementing a one year project entitled "promoting women and girls rights to own land in Jinja southern Division in Jinja City Uganda".
The project goal is raising awareness on women and girls land   rights, the right process of acquiring a land title and engage stake holders in enhancing women land rights. The project is directly benefiting 300 women and girls and indirectly benefiting 1500 people (women, girls, men and boys).
This project is essential because land security for women and girls is recognized as critical for achieving the Sustainable Development Goals particularly for eradicating poverty, ending hunger and gender equality (Goals 1,2 and 5). Jinja southern Division has many land challenges. For example, Walukuba housing estate, there incidences of double allocation of plots. Majority of residents don't know the process to acquire land titles, land grabbers have taken advantage this rendering poor women and girls landless.